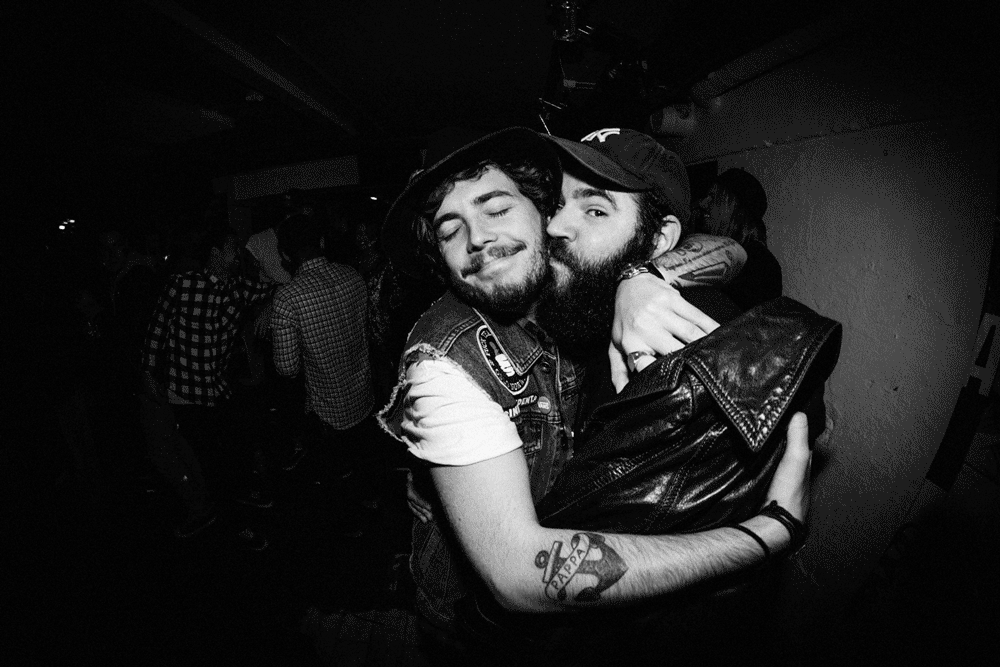 Background
Helping to establish a new nightclub in Oslo, Qadis, I saw an opportunity to rethink and redesign the nightclub experience.
Customer insights
Interviewing 25 customers revealed three key motivators of going out:
-Deepening relationship with existing friends
-Making new friends
-Finding a lover
New role, new objectives
Qadis role was no longer that of a bar; we were a social platform in the matchmaking business. We sold connection. Our real job was to support and remove obstacles standing between our customers and connection.
Strategy
Extending the experience & community beyond the Walls of Qadis.
Tactics
By adding digital and physical touchpoints, customers got more valuable time to talk, flirt, and dance, leading to more connection and sense of community while extending Qadis' reach.
"What's the plan?" 19:00-22:00
Activity: Drinking, socializing, choosing where and when to go.
Needs: Music, drinks, positive anticipation, reassurance, social lube.
Speed bumps: Boring pre-party, no feeling.
Solution
Releasing a pre-party playlist created by the upcoming DJ each Friday.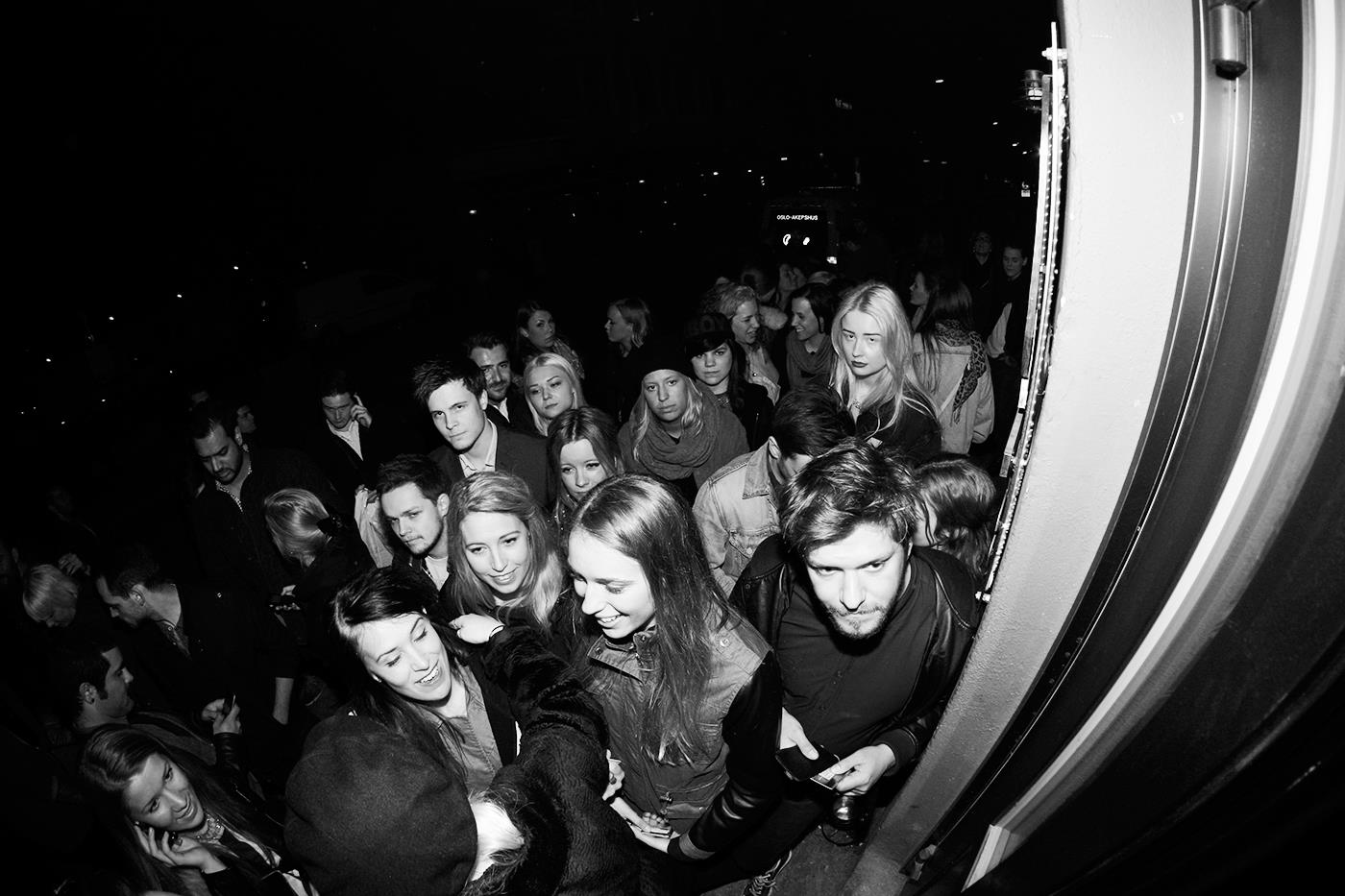 Hurry up!" 22:00-24:00
Activity: Traveling in a cab, by foot or bus.
Needs: Positive anticipation, social lube, maintain pre-party spirit.
Speed bumps: Community spirit dies off.

"I've only had two beers" 23:00-00:00
Activity: Waiting to get in, small talk with friends, nervous to not get in.
Needs: Reassurance that it's worth the wait, entertainment.
Speed bumps: Boredom, the atmosphere is lost, being denied to enter.
Solution
Live streaming from inside the club.
"Over there looks good" 00:00-00:30
Activity: Getting to know the venue, getting a drink, setting up camp.
Needs: Instant reassurance, hint of possibilities.
Speed bumps: Lost excitement, venue is boring, lacks atmosphere.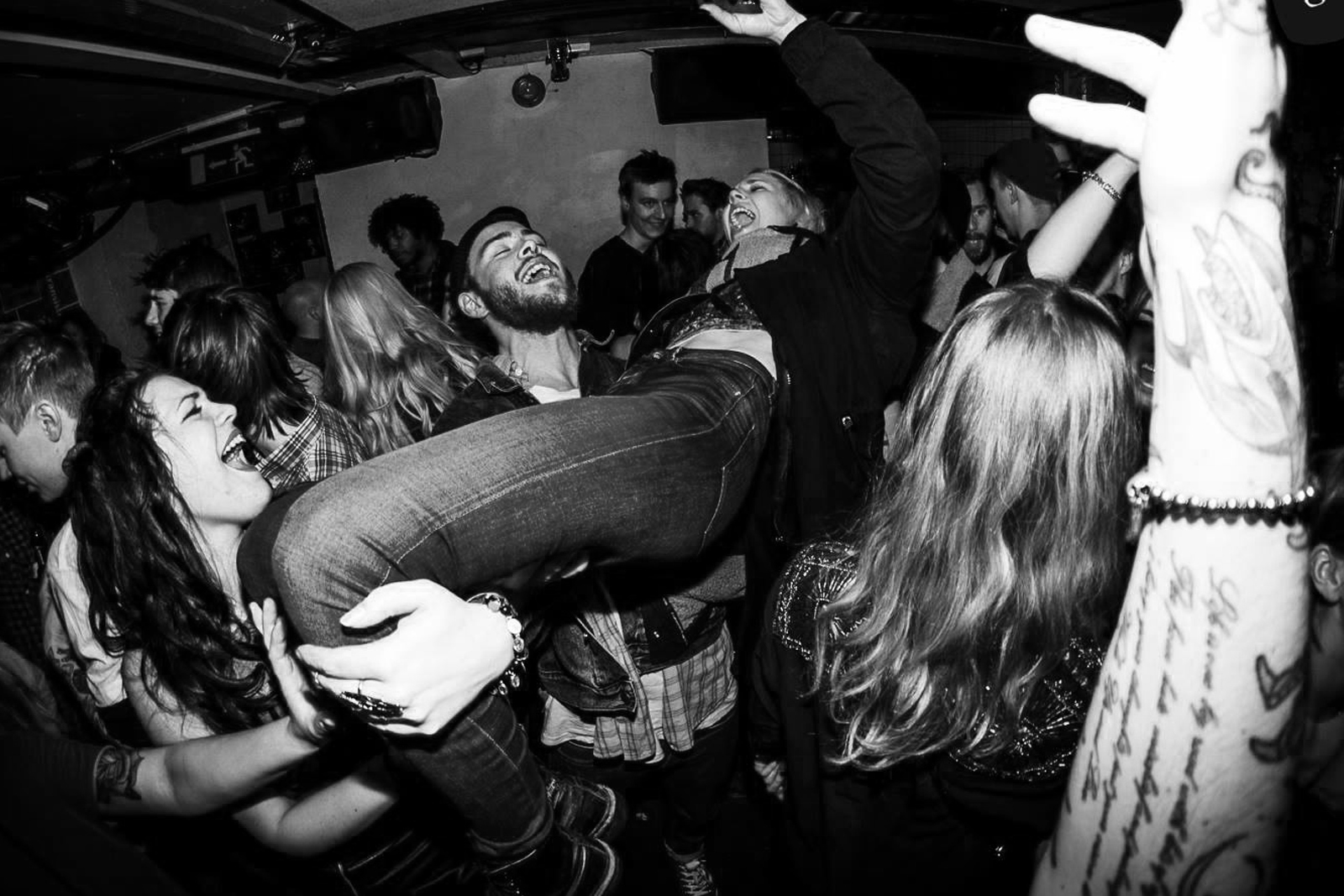 "I like this place!" 23:00-02:30
Activity: Dancing, getting to know people, flirting, having fun.
Needs: Easy access to alcohol, dance, find space to talk, sit or stand comfortably.
Speed bumps: Too crowded, unequal gender balance, too loud or low music.
Solution
Removing chairs, freeing standing space while creating an excuse for strangers to socialise and sit closely together.
"Runs right through me" 23:00-02:30
Activity: Standing in line, mingling.
Needs: Line to go fast, opportunities to initiate conversations.
Speed bumps: Line moving too slow, boredom, awkward silence, spirit dies off.
Solution
Polaroid Boards mounted along the queue where hash-tagged Instagrams are hung up, ready to be "stolen" and brought home.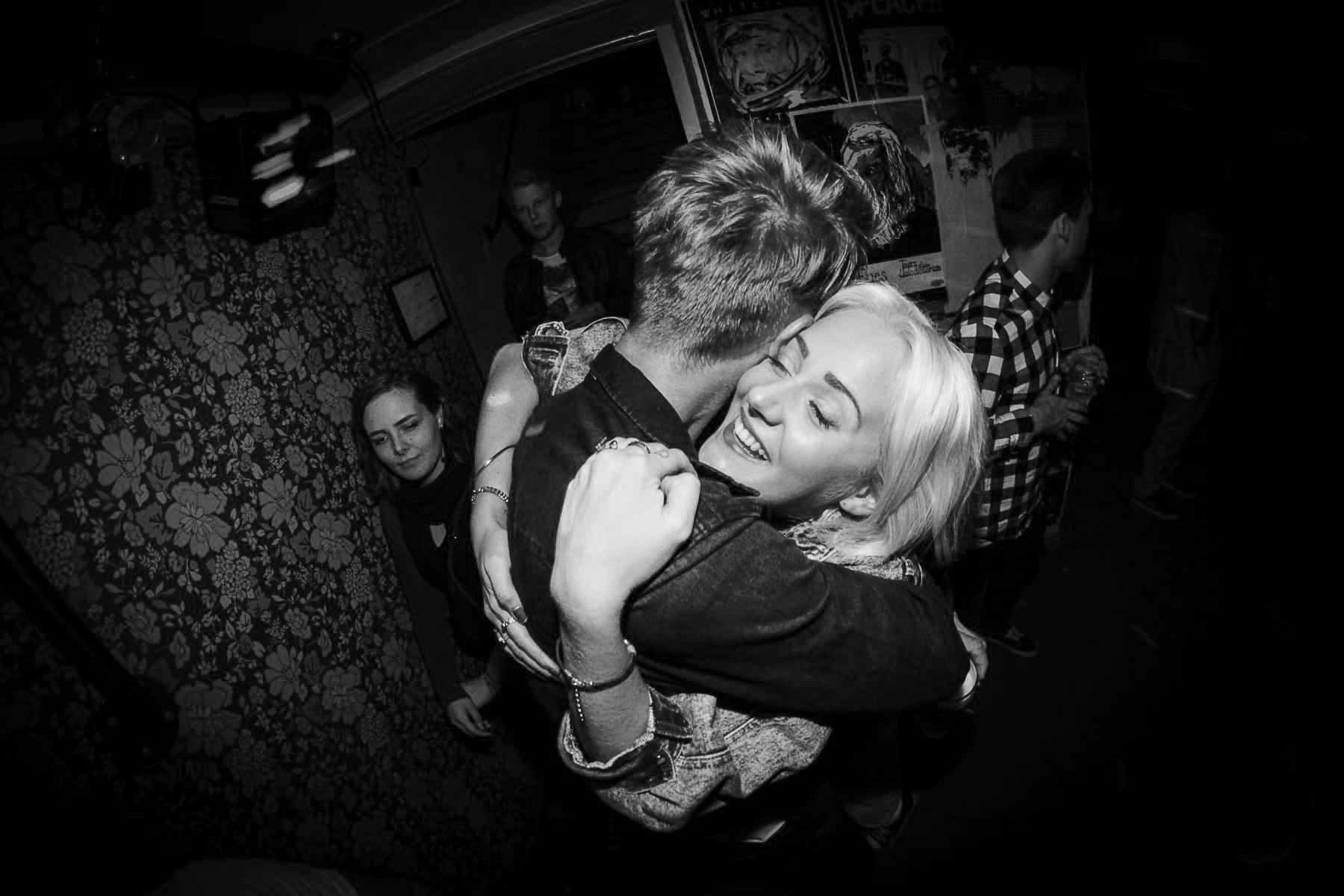 "So, what's next?". 02:30-03:10
Activity: Leaving, exchanging numbers/names, wrap-up flirting, deciding what to do next.
Needs: Advice on what to do next, direction and a clear plan.
Speed bumps: Waiting too long before making decisions, spirit cooling off.
Solution
Entrance stamp grants access and hefty rebate on our No-Hunger-Or-Hungover-Pizza, available at our favorite after-hours pizzeria.
08:The majestic day after
"Never again" 11:00-3:00
Activity: Suffering, trying to recover, remembering the past night.
Needs: Means of recovery, contact with friends, reassurance of that it was worth it.
Speed bumps: No reassurance, feeling left out and/or alone.
Solution
Entrance-stamp is almost impossible to wash off, functioning as a cathartic device and reminder.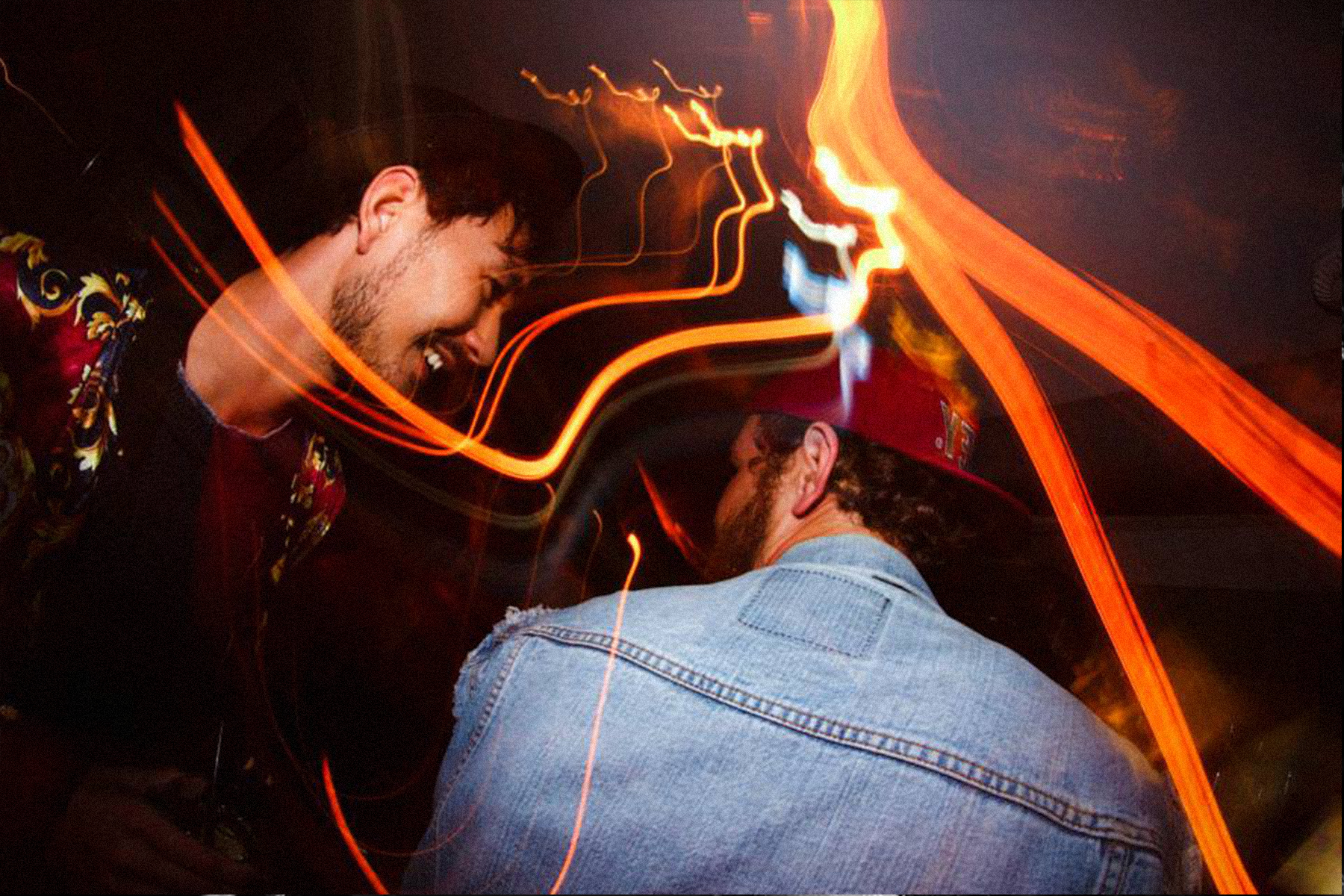 "Only five days left" 1-3Days after night.
Activity: Meeting colleagues, talking about the weekend.
Needs: Reassurance and proof that the weekend was fun, sharing with others.
Speed bumps: Having few stories or souvenirs, war stories.
Solution
Uploading images and video to social accounts on Mondays and Tuesdays.
Experience Insights - Maximising Happiness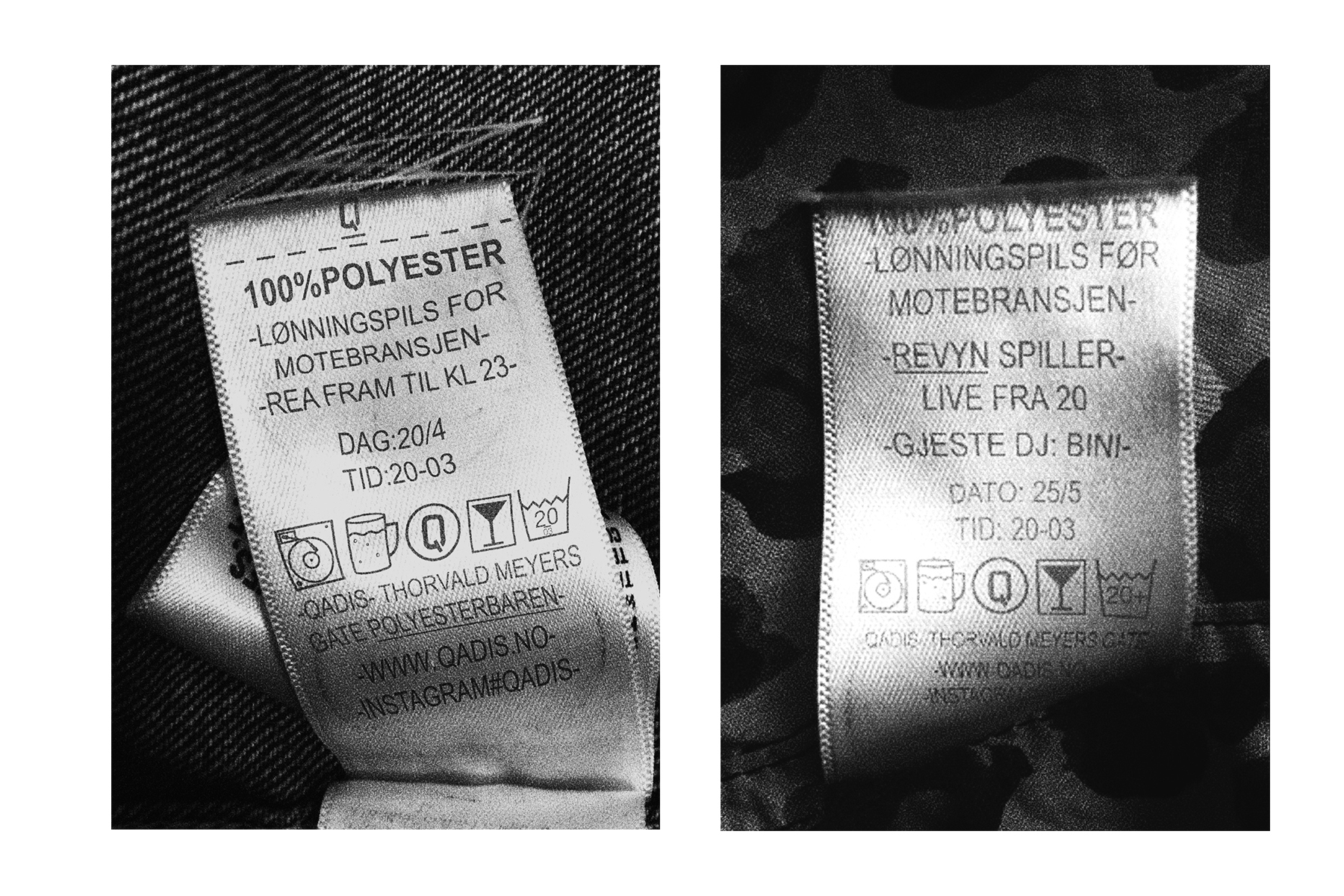 Photo: Peter Qvart & Jens Munkeby
Design: Jens Munkeby